Advertisements are known to be a guaranteed way of reaching larger audiences. An interesting and engaging ad can have an immediate impact on the audience. Today various platforms like Facebook and Instagram are using ads as they are more interactive and provide more engagement for users. Choosing the right format can be a make-or-break decision in advertising. When creating image ads, the last thing you want is for your ad to come off unprofessional by using low-quality clip art or stock photos.
Facebook Ad Images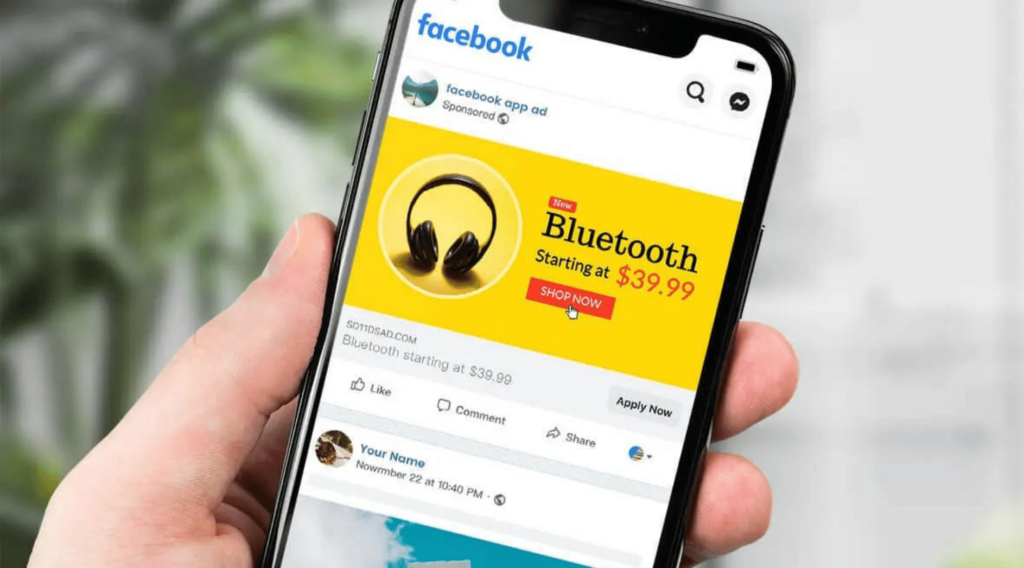 Facebook advertising has become one of the most popular ways to advertise because Facebook has a large number of users and can hence be super effective, but your ad image is a key factor in success. Let us see a list of some powerful tips that will help take your ads from average to outstanding.
1. Keep in mind the 4 fundamental components
Appealing Visuals – With infinite scrolling, a good visual helps grab attention among several things when scrolling through the Facebook feed.
Relevance – Your ad images must be relevant to the audience viewing them. If the model in your picture is a 20-year-old woman, when a large portion of your audience is 40-year-old men, it's just not relatable.
Clear value proposition – The ads posted should tell the audience 'what' and 'why' of your offering to get them engaged.
Call to action – Including a clear action like 'buy now' and 'shop today', help motivate and direct the audience into buying your product.
2. Use high-resolution images
Nothing looks worse than a low-quality image in your ads. A good and clear image creates a way for the audience to understand the ad better.
3. Focus on the message
If there is an important part of your image that communicates your message, then make sure to include that part in the image itself and not just your caption to ensure that your audience sees it. You can ask yourself, "Without reading any copy, would you understand what this image is advertising?"
Instagram Ad Images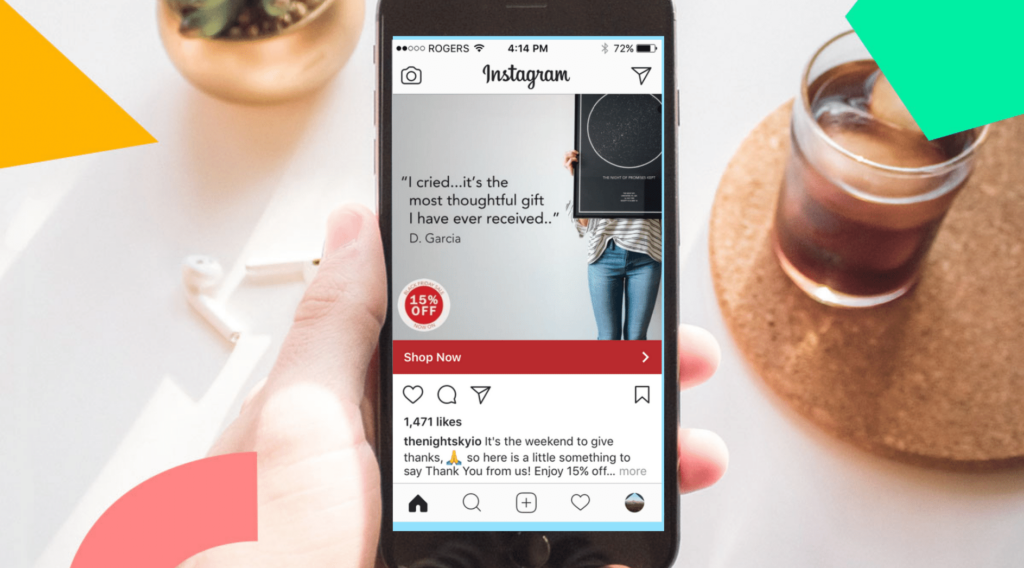 In Instagram, images play a very important role, right from when this app was launched as initially the overall motive of this app was to share photos. Now, Instagram photo ads feature one or several photos which can be placed in Instagram Feed and Stories. This ad feature has a link attached to it which links you directly to the product you like. Let's take a look at some of the best practices for promoting products with photos on Instagram.
1. Feature your brand
Even if your ad does not result in a product sale, the benefit is that brand engagements on Instagram are very high. Putting your brand's name and logo out there can really help with brand awareness. Audiences remember things and if they find your ad catchy, they will surely visit your page another time.
2. Look Beyond
Audiences connect more if they can relate to a situation. Focus on the product keeping in mind to give them something to which they can relate. Think about something innovative and tell a story revolving around your product ad.
3. Quality
Always make sure that the quality of the images uploaded looks professional. This shows how aware and updated you are with your featured ads.
4. Timely and Trending Ads
Make use of the ongoing trends on Instagram, or the internet in general. Event-based ads also work great, like ad positioning around independence day, Valentine's, etc.
5. Keep It Original
Posting unique and imaginative ads, make you stand out from others. An original image helps create a link between the ad and the audience as they look more real. Incorporating your brand theme adds a lot of value.
Editing Using Blend
To make your work easy here, you can use the photo editing app for e-commerce sellers, Blend. You can remove easily remove your product image's background, or even change the background with colors, stock images, or any other background of your choice. You also get 1000+ templates and various backdrops for Facebook and Instagram ad images.
Download the app from Google Play Store for Android or Apple's App Store for iPhones to get easily started with background removal, background change, and creating professional quality images today!